With a broad aesthetic palette, Pablo Furman composes for traditional instruments, ensembles & electro-acoustic music medium.
Called "revelatory" by The San José Mercury News, Aaron Lington is one of today's foremost Baritone Sax masters.
OBOE CONCERTO
Written for and performed by
Sherry Sylar

Associate Principal Oboe, New York Philharmonic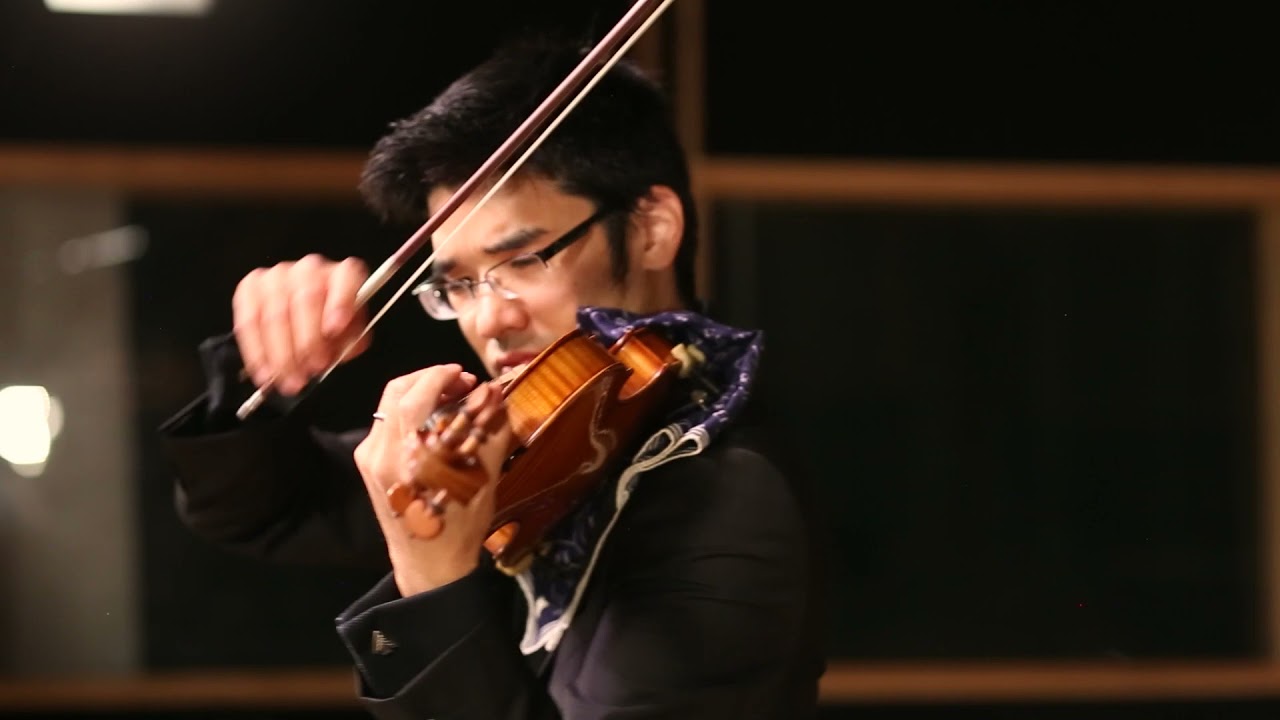 Praised by The New York Times as "spellbinding," violinist Alex Shiozaki is emerging as a strong advocate for the music of today.
Fellow, Music Composition, John Simon Guggenheim Memorial Foundation

Koussevitzky Commission Award, Serge Koussevitzky Music Foundation

California Arts Council Performing Arts, Music Composition Award

San José State University President's Special Recognition Award

Fellowship Award California State University

ICMC Commission Award (International Computer Music Conference)
"It's fascinating how the rock element emerges, naturally, from the baseline. Jerry Lee Lewis would approve of the main body of that movement." [Fanfare Magazine]

"To hear [his music] is to be carried along a road of blazing colors, through rugged terrain that's virtually sand-blasted by rhythm and topped with melodies speaking of beautiful doom. It grabs the gut. It fascinates. It should be performed far and wide." [San José Mercury News]

"This concerto for string quartet and string orchestra, is the most appealing and imaginative works of his I've heard. It unites the bounce and vigor of his violin ad electronics piece,

Sureña: Memorias Australes

, with the geniality of his concerto for bandoneon and strings. The music has bite and wit..." [San Francisco Classical Voice]

"[

Sureña

] felt timeless: hugely amplified violin served as the narrow present, with computer-vague prophecies and electronic echoes... we knew that we were on the wrong side of the mirror, the balance of the fire and ice broken in the glass." [Piedmont Post]

"Graeme Jennings, once of the Arditti Quartet, proved a mesmerizing protagonist in Pablo Furman's

Sureña: Memorias Australes

... Pizzicato passages return sounding like Javanese temple gongs, birds flutter, and Argentine dance emerges from the loudspeakers and Jennings solos in a concerto whose accompaniment is of his own devising." [Financial Times}

"Furman's [

Concertino

], which matches the fire and dignity of tango, conveys a wistful, lost-in-thought lyricism." [San José Mercury News]
For inquiries about scores, performances, electronic parts and more please send Pablo a message